The Government has announced New Zealand will move to Alert Level 3 at midnight on Monday, 27 April 2020.
We will reopen beginning Tuesday, 28 April 2020.
Our hours of operation will be 8:00 am to 5:00 pm Monday thru Friday.
Our worksite will be closed to the general public due to restrictions in place during Level 3.
Essential transportation services and contractors will be allowed on site, but due to ongoing restrictions, please follow our staff's instructions.
We appreciate your ongoing business and support as well as understanding while under Level 3 restrictions.
Please stay safe and follow the COVID-19 Government guidelines.
DECORATIVE PEBBLE SPECIALIST AND SUPPLIERS OF TIMBER & LANDSCAPING PRODUCTS IMPORTING AND EXPORTING
Pebbles for Pools and Landscapes
We are suppliers of premium aggregate for all projects from swimming pools to landscape and garden features to flooring and countertops to any other need you have.
All our aggregate products are sourced in New Zealand and are 100% natural. We can ship anywhere in New Zealand as well as globally.
We can ship anywhere in New Zealand as well as globally, however, because we are located on an active quarry site, we cannot accommodate nor load garden trailers for the general public. Please contact us for inquiries about your garden needs.
Glacier Blue/Awarua White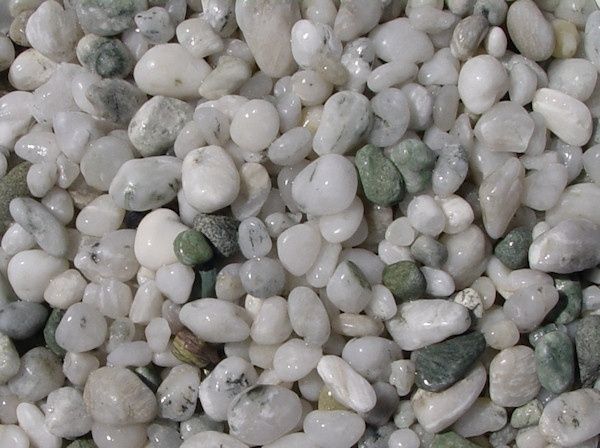 Do not let the name fool you. When wet this pebble gives swimming pools and water features a refreshing cobalt blue colour, but the base colour of our premium pebble from our onsite quarry is mostly a blazing pure white stone with gray and blue pebbles interspersed with the odd green pebble sprinkled through it. Dry this pebble makes any feature standout with its brightness.